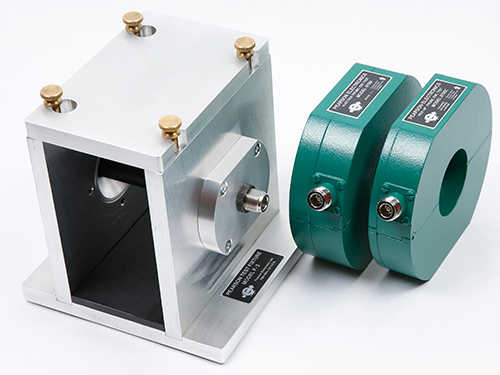 Pearson Electronics is pleased to introduce a new Injection Probe, Current Probe and Test Fixture specifically designed for meeting MIL-STD-461 and RTCA/DO-160 requirements.  This new compact design includes a 2.0 inch Probe aperture for easier use and requires only one Test Fixture to accommodate both Probes.
Features:
Designed for sections CS 114/115 and 116 in MIL-STD-461
F-3 Test Fixture accommodates both probes simultaneously, supporting

MIL-STD-461G

Wideband

frequency response, 10 kHz to 400 MHz
Maximum Input Power

100W

for 30 minutes, case temperature less than 50° C
Sleek compact Probe design with larger 2.0 inch aperture
Downloads:
The Pearson Probes can meet many of the EMC standards and specifications for the automotive, military, aerospace and medical industries.  
See our EMI Injection and Current Probe selection guide to select the correct Pearson Probe for your requirements.